News
Omexom unveils state-of-the-art training facility in Castleford, West Yorkshire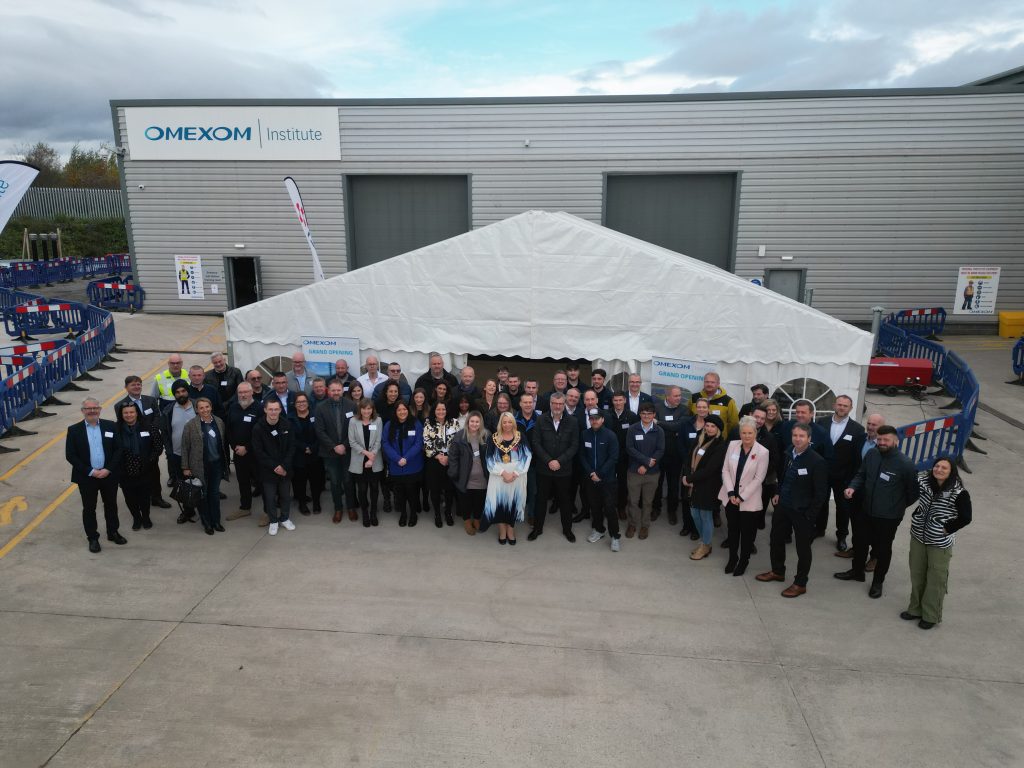 Omexom, the VINCI Energies brand dedicated to infrastructure solutions in the generation, transmission and distribution of energy, has opened a new branch of its Omexom Institute in Castleford, West Yorkshire, for technicians working on overhead lines, substations and underground cables.
The new multi-million-pound facility will provide classroom, virtual reality and practical training on overhead lines, substations and underground cabling to bring up to 100 new people into the energy industry per year, including apprentices from the Castleford and Wakefield area.
The investment will help Omexom UK & RoI to meet the increasing demand for skilled people on the many infrastructure projects required to deliver the transition to renewable energy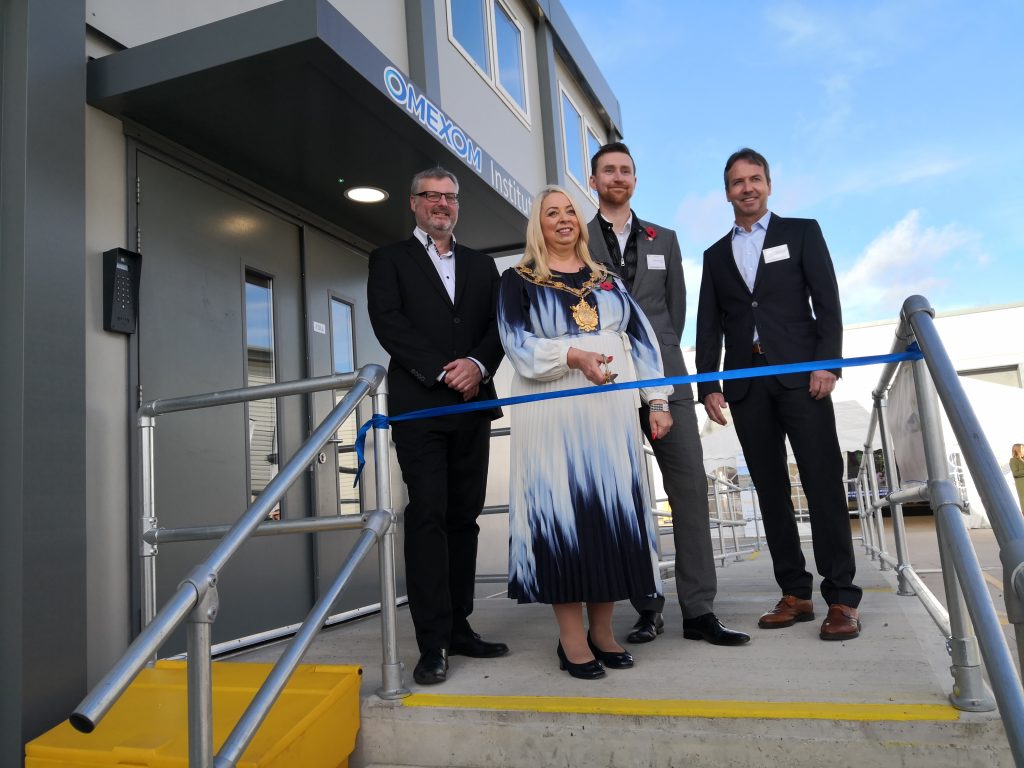 This new facility proudly stands as the 14th addition to the Omexom Institute's global network, which serves as a vibrant hub for knowledge exchange and collaboration, reinforcing Omexom's ability to deliver the highest levels of expertise to its customers.
Replacing a previous Omexom Institute in Leeds, the Castleford facility's modern classrooms, state-of-the-art virtual reality suite and expanded practical areas will equip even more learners to safely and efficiently tackle the challenges of energy infrastructure projects today and tomorrow.
The centre will educate up to 100 newcomers to the energy industry each year, including apprentices from the Castleford and Wakefield area – a testament to Omexom and VINCI Energies' commitment to building the next generation of industry experts.
Furthermore, the Castleford facility will offer ongoing refresher training for over 450 staff within Omexom UK & RoI annually, underscoring the company's ongoing dedication to the skills of its existing workforce and consistently delivering excellence on customer projects.
In the underground cabling zone, learners will receive instruction in initial duct installation, cable drum handling, cable handling and pulling, and gantry installation at voltage levels ranging from 132kV to 400kV. The facility also includes a 132kV indoor substation to practice on, as well as space to build and assemble 275kV and 400kV substation components outdoors. Finally, a dedicated overhead line training area covers the installation of multi-bundle conductor configurations up to 400kV, tower climbing, tower rescue procedures and platform works.
In the near future, the Omexom Institute plans to open two further facilities: one in Inverness, Scotland, focusing on substation and wood pole EHV overhead line construction, and another in Cashel, Ireland, specialising in distribution. Between these three centres, Omexom will be able to comprehensively teach all aspects of its services within the UK and Republic of Ireland.
Esteemed guests, including the Mayor of Wakefield and other council members, attended a ribbon-cutting ceremony on 9th of November to celebrate the significance of the new facility in providing opportunities for young people in the Wakefield District, as well as the ability of Omexom to deliver energy infrastructure projects of national importance and promote best practice around the globe.
In her inaugural address, Mayor of Wakefield Josie Pritchard praised Omexom's support for the education and career prospects of young people in the area. "The opening of this state-of-the-art training facility is a testament to Omexom's commitment to providing opportunities for people, especially young people, in Castleford. We are thrilled to have this facility in our district, and we look forward to the positive impact it will have on our community and the UK energy network as a whole," she said.
Simon Innis, Managing Director of Omexom UK & RoI, added: "Our greatest business asset is our people, and investing in their development is paramount. This commitment is not only vital for our company's success but also for the capacity and reliability of energy networks across the UK and Republic of Ireland. The opening of this new facility marks a significant step in meeting the growing demand for skilled professionals in our industry, who are instrumental in advancing the energy transition through critical infrastructure projects. I'm immensely proud of our team's achievements thus far and eagerly anticipate the transformative impact of the Castleford facility and our other upcoming institute sites, not only on our business but on enhancing industry-wide skills and capabilities."